Product Description
Plate Heat exchanger for cleaning GX16
We built our reputation by utilizing select cleansing methods for different applications, returning the heat exchanger specifications back to nameplate performance.
Pre-Cleaning
This includes a high-pressure water cleaning and brushed hand scrub if necessary to remove loose scaling and fouling. In the case of severe fouling or scaling, a high-pressure steam clean will follow.
Power-Blasting
For rigid scaling not dissolved in acidic or caustic solutions, powder-blasting is used along with high-pressure steam or water.
our Service - Chemical Cleaning
our services over a half million plates every year, the majority of which are bathed in a proprietary series of chemicals depending on the heat exchanger application. A carefully selected process of altering chemicals, temperatures, and agitation assures the most effective cleansing process. The desired result can't always be achieved by utilizing only one particular solution, sometimes hours in an agitated acid solution has to be followed by extended periods in a high temperature caustic solution.

Product Details

Company Information
LianJiu (Liaoning) Heat Transfer Technology Co.,Ltd is devoted to supply plate heat exchanger, heat exchanger plate, gasket, heat exchanger plate and gasket mold and other products which can be used in HVAC, power plant, petrochemical, food &pharmaceutical, marine and many other fields. We provide replacement of many brands including Alfa laval, Sondex, Tranter, APV, GEA and so on.Members of Lianjiu are the specialists who have over 5 years` experience in the heat transfer sector and are holding the most advanced technology for the plate heat exchanger research, design and production.We have independent research capability, first-class product development and design of the mold as well as heat exchanger design capabilities. Our products are sold to all around the world, including Russia, United States, Canada, United Kingdom, Malaysia, India, Korea, etc., and well received by customers.
Our advantages:
1. Various types of products
2. One-year warranty.
3. Most competitive price
4. Lead time assurance
5. ODM & OEM available
6. Thoughtful after-sale service
7. Timely response
8. 7*24 online service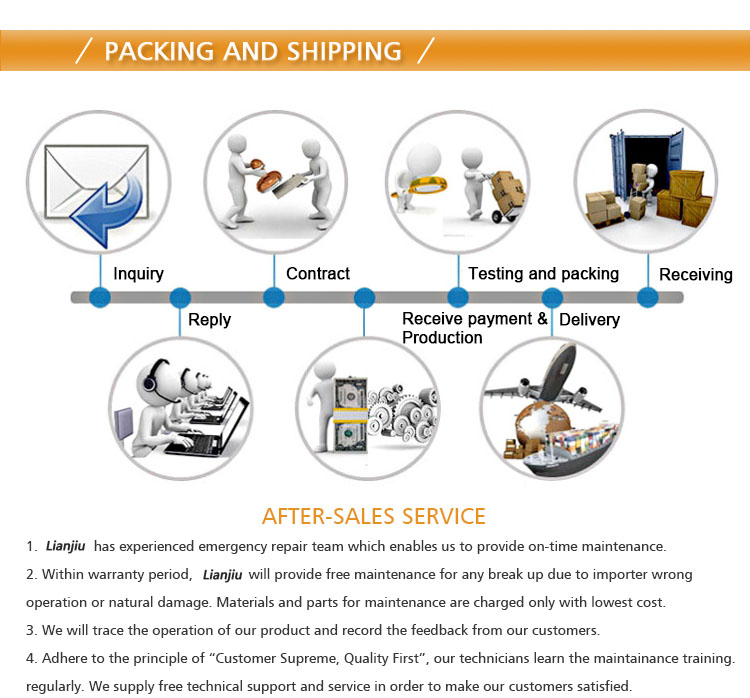 1.About Product:
We supply plate heat exchanger, heat exchanger plate and gasket as well as as the mold for plate and gasket with over 500 models.
2.About Market:
Europe 30%, Aisa 35%, South America 15%,North America 5%,Middle East15%.
3.About MOQ:
For plate heat exchanger, MOQ is 1 set;
For heat exchanger gasket, MOQ is 50 pcs.
For heat exchanger plate, MOQ is 50 pcs.